MIKROTIK NP8P-1U-v2
8 Port POE yang bisa sekaligus proteksi dari petir (Protects an Ethernet data port from damaging surges). Termasuk dengan Adaptor 24v-5A.
NetProtector bukan sebuah switch, tetapi sebagai pengganti POE + Surge Arrester :


Netprotect PoE 8 port, adalah perangkat tambahan yang sangat berguna di instalasi jaringan wireless.
Fitur :
– protection of up to 24 devices (with all slots filled)
– PoE adapter functionality
–  0,3m grounding cable included
– all aluminium, black coated case for 19 inch RACK cabinets
– shielded RJ-45 sockets
– possibility of using additional two 8-port netprotector modules
– each module may be powered by separate power supply unit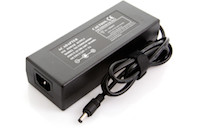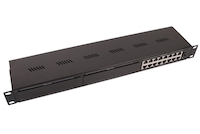 Dengan bantuan Adaptor 24volt – 5A yang sudah termasuk didalam paket pembelian, maka NetProtector bisa memberikan catudaya ke 8 perangkat wireless sekaligus.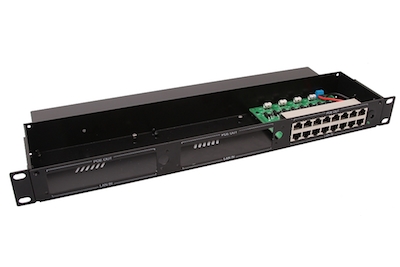 Bisa ditambahkan modul NetProtect 8 Port, hingga maksimal 24 port.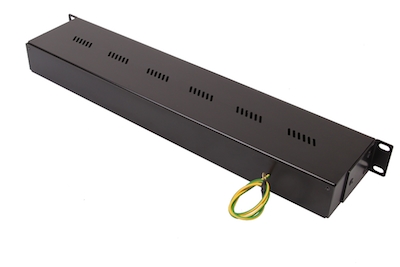 Specification :
– Input voltage range : 9-30V
– LAN ports : 8 x 10/100Mbps (24 port max)
– LAN & PoE ports : 8 x 10/100Mbps (24 port max)
– LAN/console ports : 1 x 10Mbps
– Power socket : DC 2.1/5.5
– M6 mounting screw : 4 pcs
– Max voltage : 30V
– Max current : 11A
– Weight : 1.5 kg
Signal Path – pairs 1-2, 3-6 :
Rated Voltage : 5V
Maximum Voltage UC : 6V
Protection level line-line UP : ≤40V – 1 kV / ms, C3
Protection level line-PG UP : ≤600V – 1 kV / ms, C3
Nominal discharge current iN line-line : 20A – 10 / 1000μs, C3
Nominal discharge current iN line-PG. : 20A – 10 / 1000μs, C3
Track Supply – lines 4, 5 and 7, 8 :
Rated Voltage : 30V
Maximum Voltage UC : 36V
Nominal Current IN : 400mA
Nominal Discharge current iN line-line : 10 A – 10 / 1000ľs, C3
Nominal Discharge current iN line-PG. : 2kA – 8 / 20μs, C2
Protection Level line-line UP : ≤95V – 1 kV / ms, C3
Protection level line-PG UP : ≤1000V – 1,2 / 50μs, C2