MIKROTIK R5SHPN
Wireless MiniPCI card 5GHz (AN) dengan power hingga 800 mWatt. Dilengkapi 9 buah LED yang menunjukkan signal strength, mode, dan aktifitas tx/rx. Harga sudah termasuk 1 buah pigtail MMCX to NFemale.
Spesifikasi Teknis:
Product code : R5SHPn
Frequency Range : 4800-6075 MHz
802.11a : yes
802.11b : no
802.11g : no
802.11n : yes
Connector : MMCX (single chain)
Format : miniPCI
Chipset : AR9220
Max Output power : 29dBm/800mWatt
2GHz : no
5GHz : Yes
5GHz : Yes
Dimensions : 60x60x19mm (incl heatsink)
Features : 9 LED indicators, ESD protection
Temperature : Starting -5C tp +65C
Power Consumption : up to 10W at max power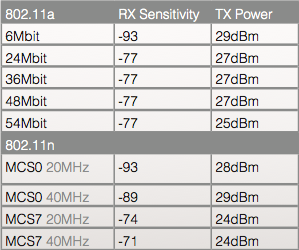 Warning: it is always advised to keep an antenna connected during high power tx to avoid damage to the amplifier circuit.