MIKROTIK RBLDF-5nD
RBLDF-5nD adalah salah satu produk Mikrotik RouterBoard yang cukup unik. Termasuk di varian wireless outdoor embeded yang menggunakan standart 5Ghz 802.11a/n dan memiliki antena internal 9dbi. Keunikan nya ada di bentuk nya yang tidak hanya kecil tetapi juga spesial yang bisa dipasangkan pada antenna parabola. Jika dipasangkan pada antenna parabola, secara teoritis bisa meningkatkan gain perangkat ini hingga ~30db (tergantung jenis antenna parabola yang digunakan).
The LDF (Lite Dish Feed) is an outdoor wireless system with a built in antenna, meant to be installed on satellite offset dish antennas. The dish will act as a reflector, amplifying the signal.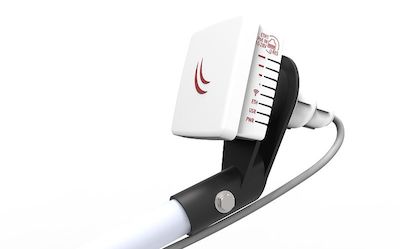 This means you can use any available satellite TV dish with an offset mount to quickly deploy powerful long range wireless links. The offset mount is universal at 40mm diameter, and the LDF can easily be placed inside it. Since the LDF itself is a tiny little package, it makes shipping and deployment simple and low cost.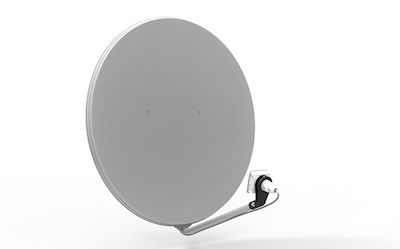 Using a dish of up to 100cm in diameter, it is possible to obtain antenna amplification of up to 33dBi. The device comes preinstalled with RouterOS and is ready to use.
Assembly :

Routerboard RBLDF-5nD
1 port ethernet (1 untuk PoE)
Power Adaptor 24 V
Power over Ethernet Spliter
Spesifikasi RBLDF-5nD
Product Code
RBLDF-5nD
Architecture
MIPS-BE
CPU
AR9344 600MHz
Current Monitor
No
Main Storage/NAND
16MB
RAM
64MB
SFP Ports
0
LAN Ports
1
Gigabit
No
Switch Chip
No
MiniPCI
0
Integrated Wireless
1
Wireless Standarts
802.11 a/n
Wireless Tx Power
25dbm
Integrated Antenna
Yes
Antenna Gain
9dbi
MiniPCIe
0
SIM Card Slots
No
USB
No
Memory Cards
No
Power Jack
No
802.3af Support
No
POE Input
10-28V
POE Output
No
Serial Port
No
Voltage Monitor
No
Temperature Sensor
No
Dimentions
84 x 84 x 115 mm
Operating System
RouterOS
Temperature Range
-40C .. +70C
RouterOS License
Level3